Absa Bank Kenya on Thursday posted an 85 percent fall in net profit at KSh588.9 million for the half-year ended June compared to KSh3.8 billion a year earlier due to a rise in provision and contingencies.
The lender said it realised the half-year Normalised profit after tax of Ksh 1.2 billion excluding an exceptional item of Ksh 1.7 billion which it incurred as part of the just-concluded separation and brand transition to Absa.
It said it has restructured loans worth KSh57 billion, representing 28 percent of its loan book.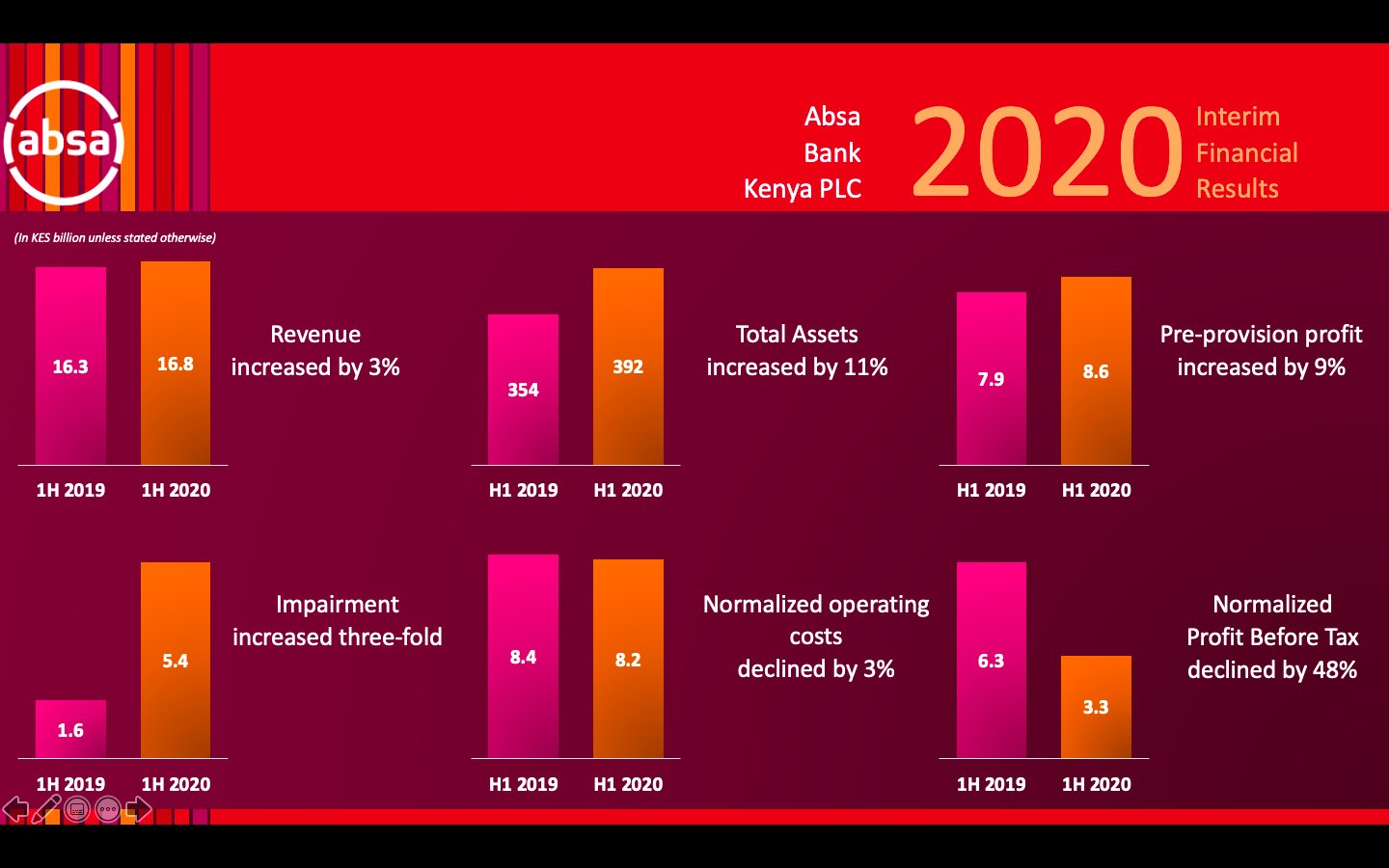 READ
"The world is facing one of the most difficult challenges of our lifetime, one which governments, industries, businesses and societies around the world were not sufficiently prepared for and whose full impact is yet to be understood.  As management, we have taken the decision to increase credit impairment provisions to position ourselves for the uncertain future," said Absa Bank Kenya Managing Director Jeremy Awori.
"The fortunes of the banking sector follow those of its customers and the broader economy and therefore 2020 will be a tough year for the sector."
READ