South Africa's Echo International Launches Kenyan Brand and Office
South Africa's Echo International, a cloud-based, pan-African ICT service provider has formally launched its brand in Kenya with a new office and products.
Echo Kenya brand will deliver value in creative and transformative ways, with a focus on building partnerships with clients as an Internet access provider.
"We are strategically aligned ready to take off," said Echo International Managing Director Ken Munyi.
Munyi says this will be through service delivery, investment holdings and strategic partnerships.
"Our persuasion is not to build or acquire but have an ecosystem that delivers value to our customers."
Loren Bosch, Chief Operating Officer at Echo Kenya, says the internet has become 'so critical'' and Echo Kenya will be "stepping up (digitisation) in the value chain, offering options to the customer."
He adds that through their services and products, they will only be taking the last mile only access. "Clients do not need to worry about speeds and feed," he says adding that this is not for you to worry about? we are taking care of the complexity."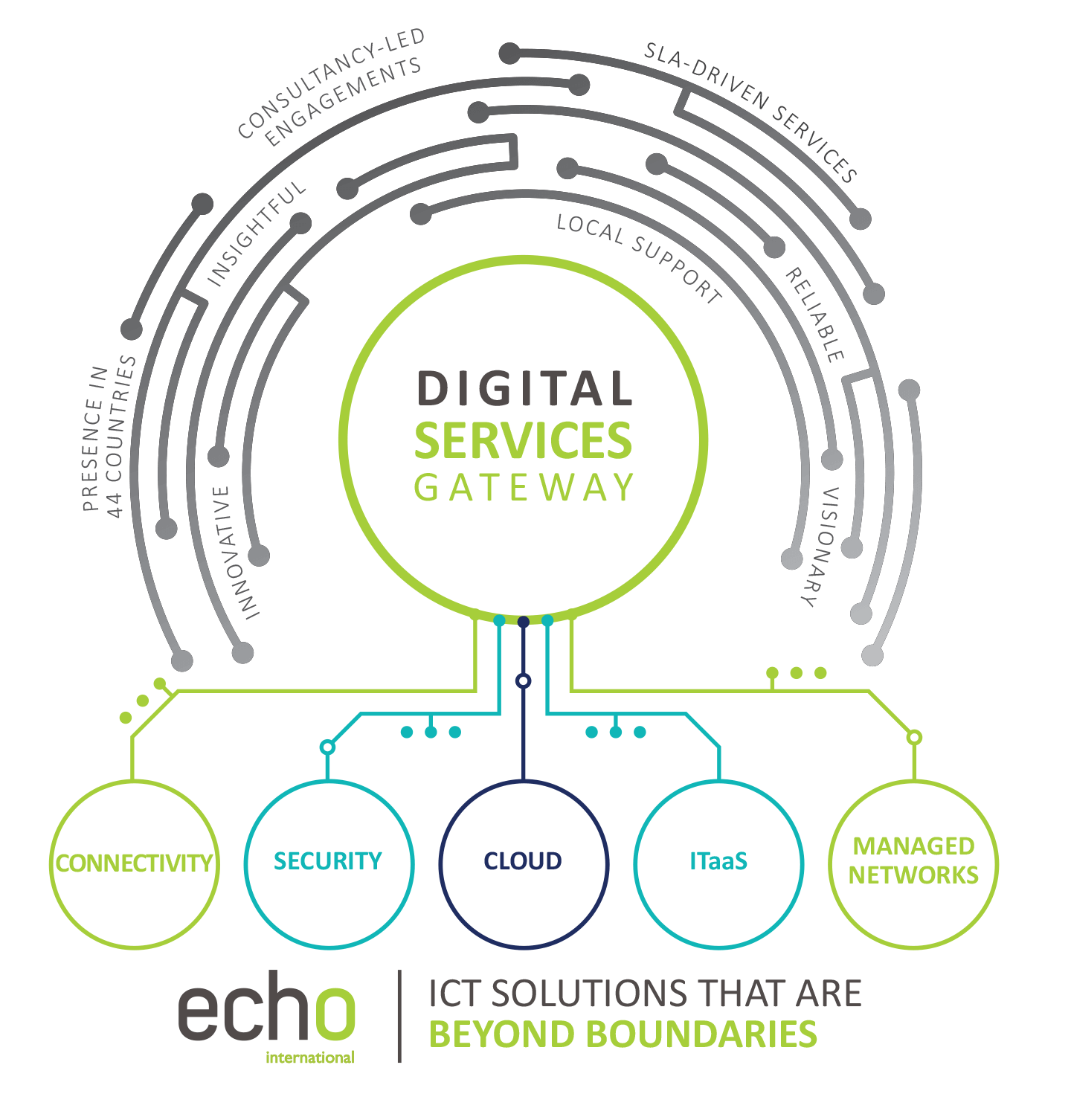 To mark its entry into the Kenyan market Mr Munyi, announced the launch of its 'Superwan' offering, a software-defined network solution, that is particularly suited for businesses with multiple branches and offices, focused on enhancing the client experience.
Munyi says it delivers up to a 100 per cent guarantee on its Service Level Agreements, an interactive omnichannel platform for their clients.
"Our goal is to understand the evolving business landscape and its effect on our clients' businesses and relevantly orchestrate solutions that generate for them a competitive advantage, enabling them to thrive in their respective sectors."
In 2019, iWayAfrica-Kenya merged its operations with Echotel International Properties Limited (Echo) of South Africa following approval of the transaction from the Competition Authority of Kenya (CAK).
Echotel controls an 80 per cent share of the Kenyan ICT firm after the merger.
The transaction formed part of a deal between Echo and Gondwana International Networks (GIN) announced in October 2018 which saw Echo merge with the internet service provider operations of GIN in markets across Africa. 
GIN is a pan-African service provider with its main interests in the Telecommunications and ICT arenas and is the majority shareholder in iWayAfrica.