I&M Holdings Posts Ksh 10.8 billion Profit Helped by Decline in Loan Provisions
Banking service group, I&M Holdings Plc saw its profit increase 26.6% y/y to Ksh 10.8 billion from its Full Year 2019 financial results.
The Nairobi Securities Exchange-listed lender with operations in Tanzania, Rwanda, Uganda, and Mauritius performance is attributed to an 83.3% y/y decline in Loan Loss Provisions (LLP) to Ksh 0.6 billion.
Non-interest Revenue (NIR) grew by 4.9% y/y to Ksh 8.0 billion.
Net Interest Income (NII) declined marginally (-0.5% y/y) to Ksh 15.5 billion. 
Operating income was subdued (1.3% y/y) at Ksh 23.5 billion.
 Operating expenses before provisions rose 7.8% y/y to Ksh 9.1 billion. 
Total assets grew 9.3% y/y driven by customer deposits that edged up 7.8% y/y to Ksh 229.7 billion, while the loan book rose 5.2% y/y to KES 175.3 billion.
A final dividend of Ksh 2.55 was declared (total dividend of Ksh 2.55), a 30.8% increase from the previous year, which represents a dividend yield of 5.5%, with book closure to be announced.
The FY19 performance makes I&M the fourth most profitable bank in Kenya after KCB  (KSh25.1 billion), Equity (KSh22.6 billion), and Co-operative Bank (KSh14.3 billion). 
Standard Chartered ranks fifth at KSh8.2 billion.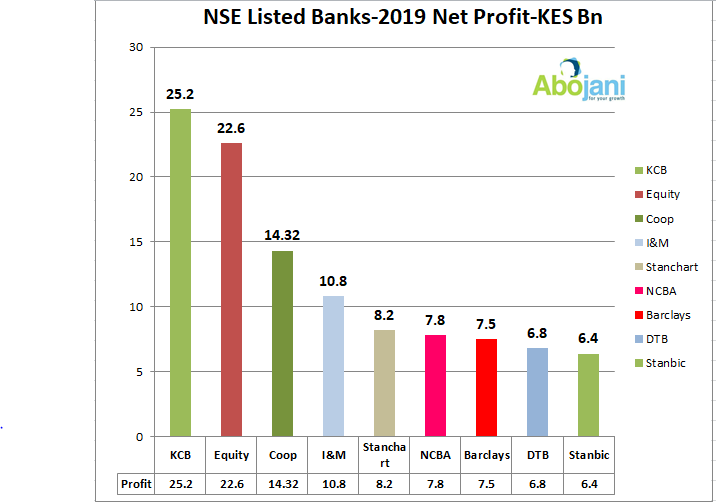 Source: Genghis Capital
---