A rare set of twin elephants was born in the Amboseli National Park announced Kenya Wildlife Service (KWS) on Thursday.
"This year, Miss Angelina came through with her recently birthed a set of twins; a male and a female," said KWS.
"The calves; Amora and Aurora B, are still small & very playful. They have been born into a family of 3 sisters: Aspen (2015), Amola (2011) & Aurora (adopted by Angelina, 2010)."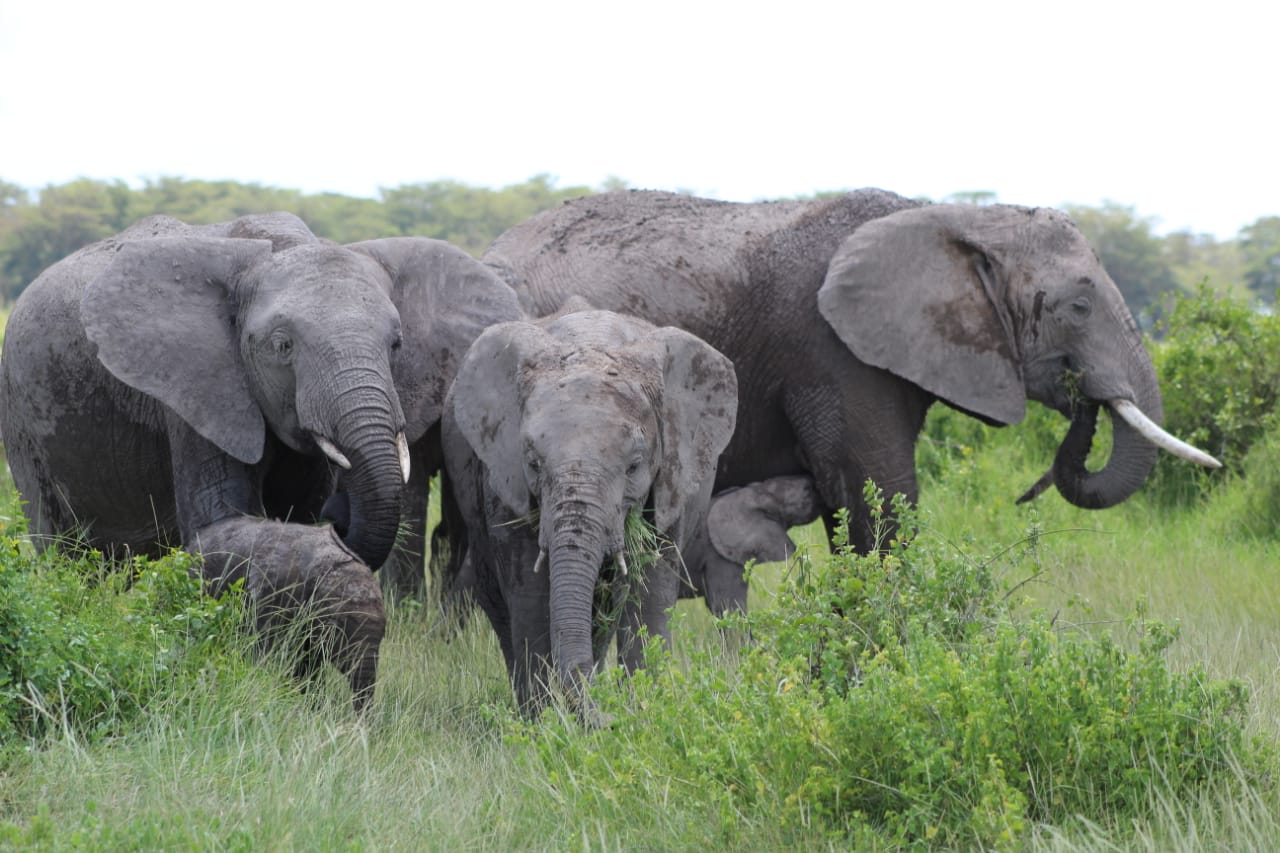 The wonderful news is being announced as the world continues to mourn an icon. Tim, one of the last surviving super tusker elephants in Africa. Tim died of natural causes aged 50 years in the Mada area of Amboseli National Park.
"This event comes as great news almost immediately after the sad death of the iconic Big Tim. Yet, what better gift than a celebration of life. Congratulations to the new mama and here's welcoming the little ellies into the beautiful spaces of the wild," said KWS.
Born in 1985, Angelina is a fairly known matriarch within the Amboseli ecosystem and is well distinguished by her reversed tusks.